PRIVACY POLICY & PRACTICES FOR CFO
---
The Privacy Policy and Practices for the Cruice Financial Organization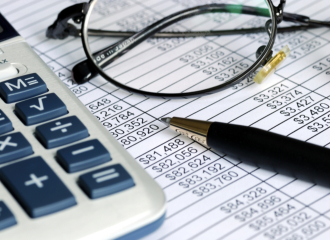 Cruice Investment Advisors, Ltd. through both of its advisory services, CFO Capital Mangement and Cruice Financial Organization [collectively referred to as the CFO] has always valued the trust that our clients have placed in our advisory firm. We are committed to the responsible management, use, and protection of our clients' personal information. We remain confident of our privacy policy and practices. We want our clients, and prospective clients, to know how we protect their information. Please take a moment to review our privacy statement as described below.
Information Safeguards
CFO maintains physical, electronic, and procedural safeguards to guard against your nonpublic information and to ensure that we are complying with our policy, industry practices, and federal regulations.
Information Gathering
CFO treats the information gathered from our clients in a confidential manner. CFO collects information about clients to help best serve their financial needs, provide customer service, offer new services, and fulfill legal and regulatory requirements. All personal information that is collected serves the purpose of supporting our normal business operations and to best service our clients' accounts. In the proper course of servicing a client's account, CFO may collect nonpublic personal, financial, and health data from any of the following sources:
Information on applications and related forms such as name, address, Social Security number, assets and income, and medical information if applying for insurance;

Information regarding your transactions with us, such as products or services purchased, account balances and payment history;

Information from consumer reporting agencies, such as credit relationships;

Information from your employer, association, or benefit plan sponsor, such as name, address, Social Security number, assets and income.
Sharing Information
The CFO does not disclose any nonpublic personal information about you to anyone, except as permitted or required by law. However, in the course of servicing your account, we may share previously described information about our customers with other service providers such as insurance companies, mutual fund companies, banks or investment firms to effect transactions, provide account maintenance or customer service to your account. We may also disclose your information to other organizations as permitted by law such as government agencies and law-enforcement officials (for example, for tax reporting, or under court order), or to other organizations and individuals with your consent (for example, to your attorney or tax professional).