NEWS
---
In The News
A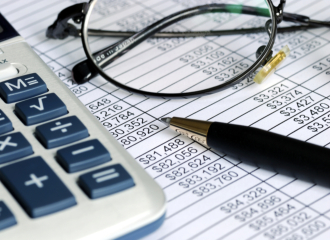 fter six years of obtaining feedback from the public and consumer groups, but mostly from protracted negotiations with the financial services industry (Wall Street), the Department of Labor (DOL) finalized the Fiduciary Rule in April 2016 with the implementation scheduled for April 2017. Now, after a short-delay from an Executive Order by President Trump, the Fiduciary Rule is scheduled to go into effect over the period of time extending from January 1, 2018 through April 1, 2018.
The fiduciary rule more clearly defines a fiduciary and the difference between education and advice. Under the new rule, advisors who provide investment advice for retirement accounts, including individual retirement accounts (IRAs) and employer-sponsored retirement plans, will be required to follow the fiduciary standard. This standard requires the advisor and the company to make prudent investment recommendations without regard to any interests other than the customer, charge reasonable compensation, avoid any misleading statements about fees, and avoid conflicts of interest. In short, Financial/Investment Advisors will need to acknowledge their status as fiduciaries.
Currently, and ever since ERISA became law in 1974, there have been two standards for investment advisors: the Fiduciary Standard and the Suitability Standard. The suitability standard simply requires an advisor have a "reasonable basis to believe that a recommended transaction or investment strategy involving a security or securities is suitable for the customer, based on the information obtained through reasonable diligence." The suitability standard has been a long-standing favorite of the major Wall Street financial services firms ever since the enactment of ERISA in 1974. At that time some powerful Wall Street firms were successful in modifying [read: diluting] the ERISA legislation to include several avenues that essentially circumvented the Prudent Man Rule, which is the fraternal twin of the fiduciary standard. The good news is that the DOL's Fiduciary Rule will now require that anyone providing investment advice for any type of qualified retirement plan such as 401(k) plans and IRAs will be subject to a single rule of client engagement: the fiduciary standard.
The fiduciary rule should positively impact the average investor because it aligns the interests of the investor and advisor in terms of financial and investment recommendations and decisions. Those investment advisory firms that have been registered with the (SEC) U.S. Securities and Exchange Commission as a Registered Investment Advisor or RIA, as the Cruice Financial Organization has been since its inception in 1987, have always been subject to the fiduciary standard of conduct and client care.